Custom-made Engagement Ring: Busting Popular Myths!
0 comments
Planning to pop the question of your eternity? Of course, then you need that perfect custom-made engagement ring to treasure your moment of forever. However, following trends is not your thing. We get that because we hear that a lot from the couples that they want a unique ring that describes their unique bond.
In the parallel world, when your friends are swooning over the mainstream jewellery, you just find yourself scrunching your nose looking at those off-the-shelf designs. If all of this sounds familiar then it's time to get your ring customized by the experts.
An engagement ring should be a timeless, classic, and unique symbol of your love that will last forever, so the goal should be to find the design that is perfect to compliment your fiancé. When your love isn't from the shelf, why honor your immortal moment with a ring design that is worn by many. A custom-made engagement ring will be exclusively designed for you to epitomize your love story that will be celebrated for the rest of your life.
Your engagement is a special occasion that deserves to have a unique piece of jewellery to commemorate the moment. With just a little planning and time, we can help you offer the ultimate custom-made ring that will be ideal to complement your bond. Our team of experienced artisans and designers from the premium school of design of the country leaves no stone unturned to make your D-day nothing less than special. We at, Rossia jewels excel in transforming your vision from imagination to reality. Now, if you are worried and thinking that how can one rely on a jeweler for a custom-made design, so here we are debunking a few of the myths that are associated with custom-made jewellery design.
Myth 1: Custom-Made Jewellery Is Expensive.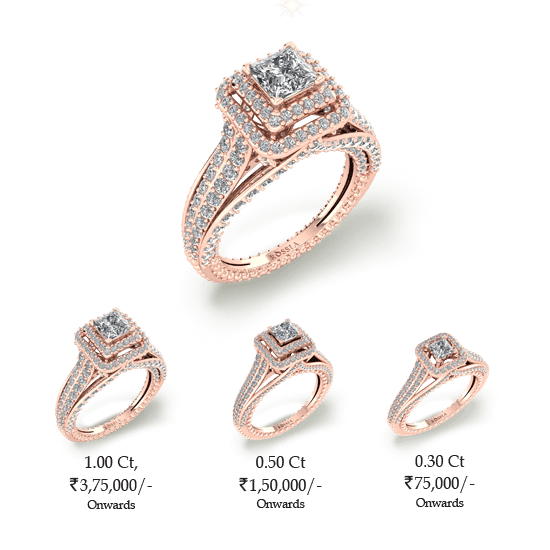 No, it's not true. Customized jewellery doesn't have to be expensive. The price of bespoke jewellery varies according to what customer's specifically looking for. 
Price always depends upon the diamond size and gold rate. A custom-made process is extremely transparent as the customer is involved at every stage of manufacturing from the sketch of the idea, the selection of the diamonds or gemstone to the final product, the customer is well-informed.
Myth 2: You Don't Get Your Desired Design In Your Budget.
Who says that? Custom-made jewellery is the ideal way to get your desired jewellery design at your price. Rossia Jewels exclusively customize your desired design in your budget as our exceptional team of designers, with their world-class expertise excels at delivering our customers with their desired design in their budget without letting them spend a penny more.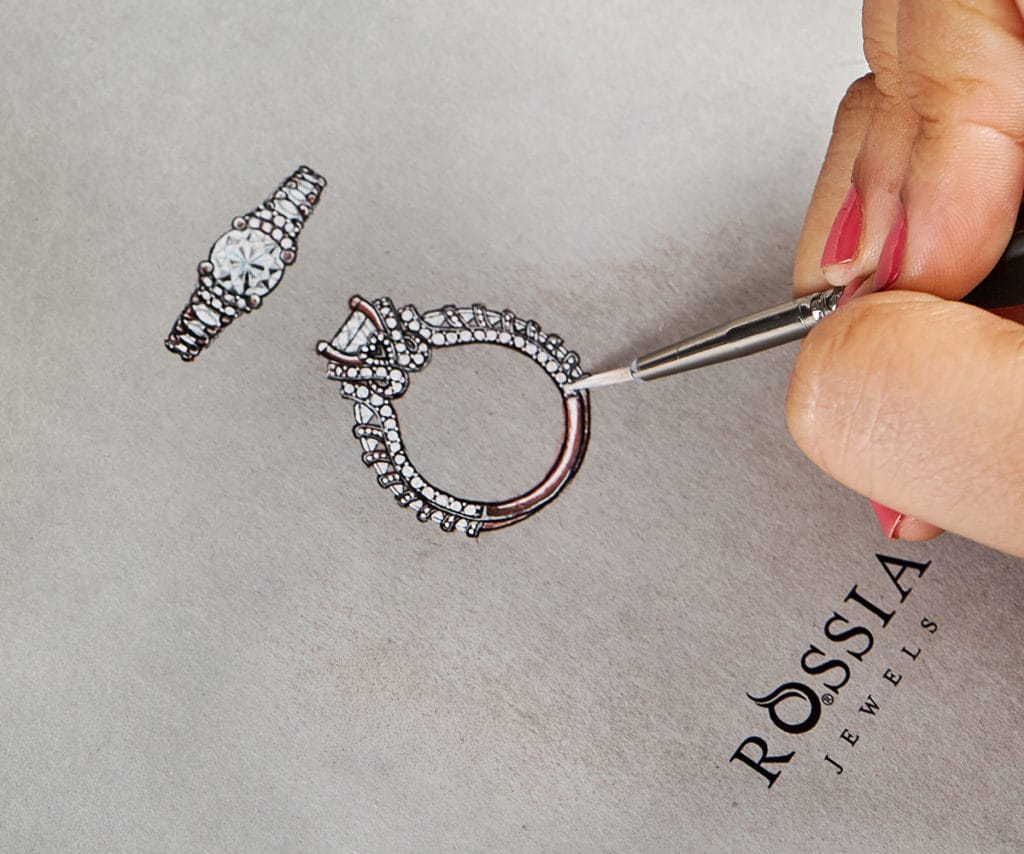 Myth 3: Low-Cost Jewellery Means Poor Quality.
On the contrary, we do not compromise with the quality at any cost. We are the jeweler of emotions and premium quality. Rossia Jewels are known to deliver the best quality within the budget (Try our Budget Calculator); we always involve and educate our customers about each stage of the manufacturing of their chose design. If a customer chooses a design at a higher price point with a restricted budget, we will design the jewel by adjusting the proportions of the design rather than compromising on the quality.
For instance, if you select a ring with a 1-carat solitaire diamond which will approximately cost around INR 3-4 lakhs, and don't have a budget that high. We can help you with a 30 or 40 pointer solitaire diamond that will cost around INR 80,000 – 1 lakh without negotiating on the design.
Myth 4: Solitaire Diamonds Used In Custom-Made Jewellery Aren't Authentic.
Well, this is not true at all. All our gold jewellery is BIS hallmarked and diamonds are authentic and certified by GIA and IGI. Each piece of jewellery is accompanied by an authentic and ethical certification from the genuine International body. Rossia Jewels also offers insured logistics across the globe with a permitted global shipping license.